MM MILL 500 MED
GMP COMPLIANT
MT DRY 500
EXPERIENCE THE PERFECT TRIM
LIFT CONVEYOR
UPGRADE YOUR AUTOMATION
MS SORTER 500 MED
CLASSIFY YOUR FLOWERS
MT TUMBLER 500
DESIGNED FOR LARGE PRODUCERS
MT DRY 200
100% PORTABLE
SILENT
VERSATILE
MB BUCKER 500 MED
THE UNIQUE GMP DEBUDDER ON THE MARKET
PRODUCTION LINE
GMP CERTIFIED
POSTHARVEST EQUIPMENT
FOR MEDICAL CANNABIS AND INDUSTRIAL HEMP
We design and manufacture industrial solutions for the postharvest processes of medical cannabis and industrial hemp, from flower trimmers, buckers, sorters to deseeders, for all type of crops. Our expertise and know-how make us an international leader specialist company in the sector, offering machinery of the highest quality and safety, GMP guarantee.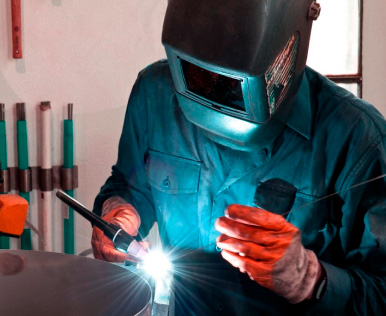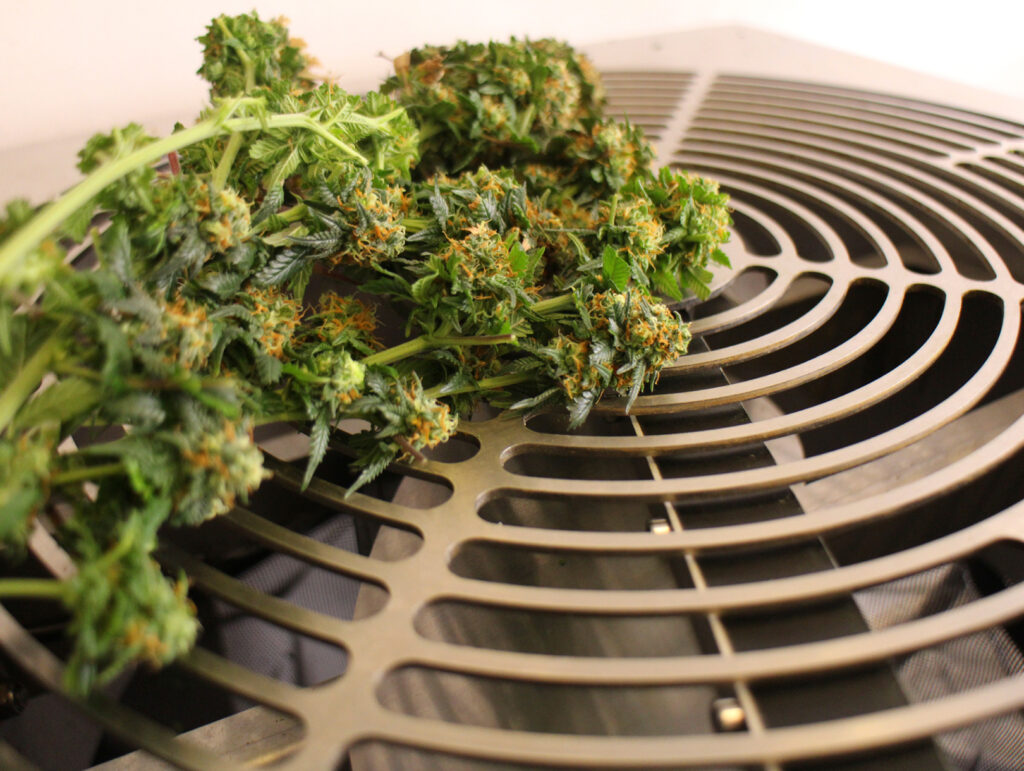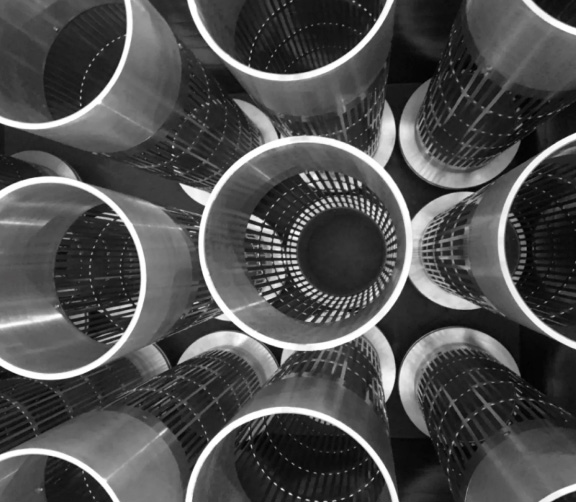 Equipment specially manufactured for all those producers who focus their activity exclusisvely on medical cannabis uses and purposes. All our machines offer maximum quality, hygiene and safety, and above all, are GMP guarantee. IQ&OQ validation documents available.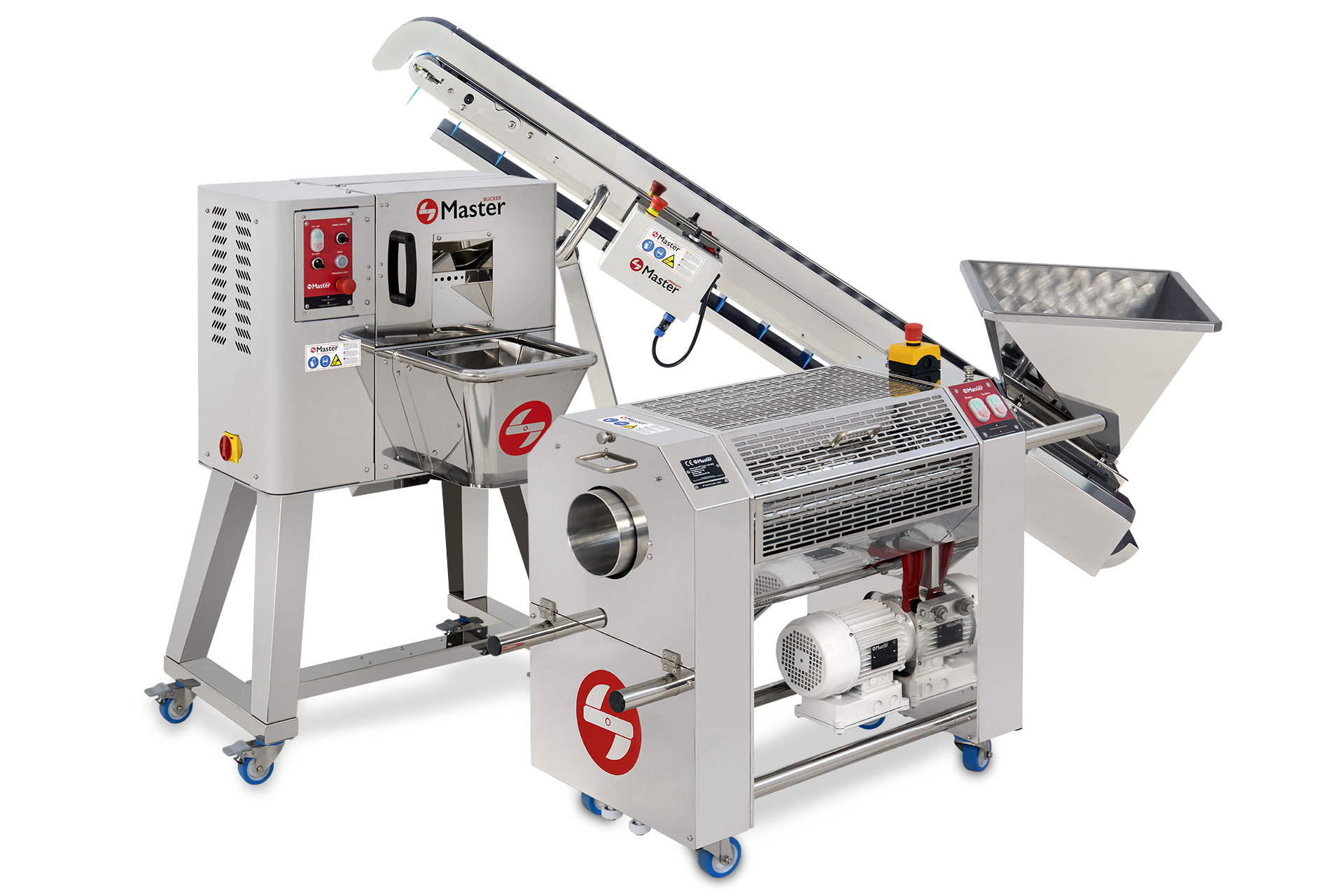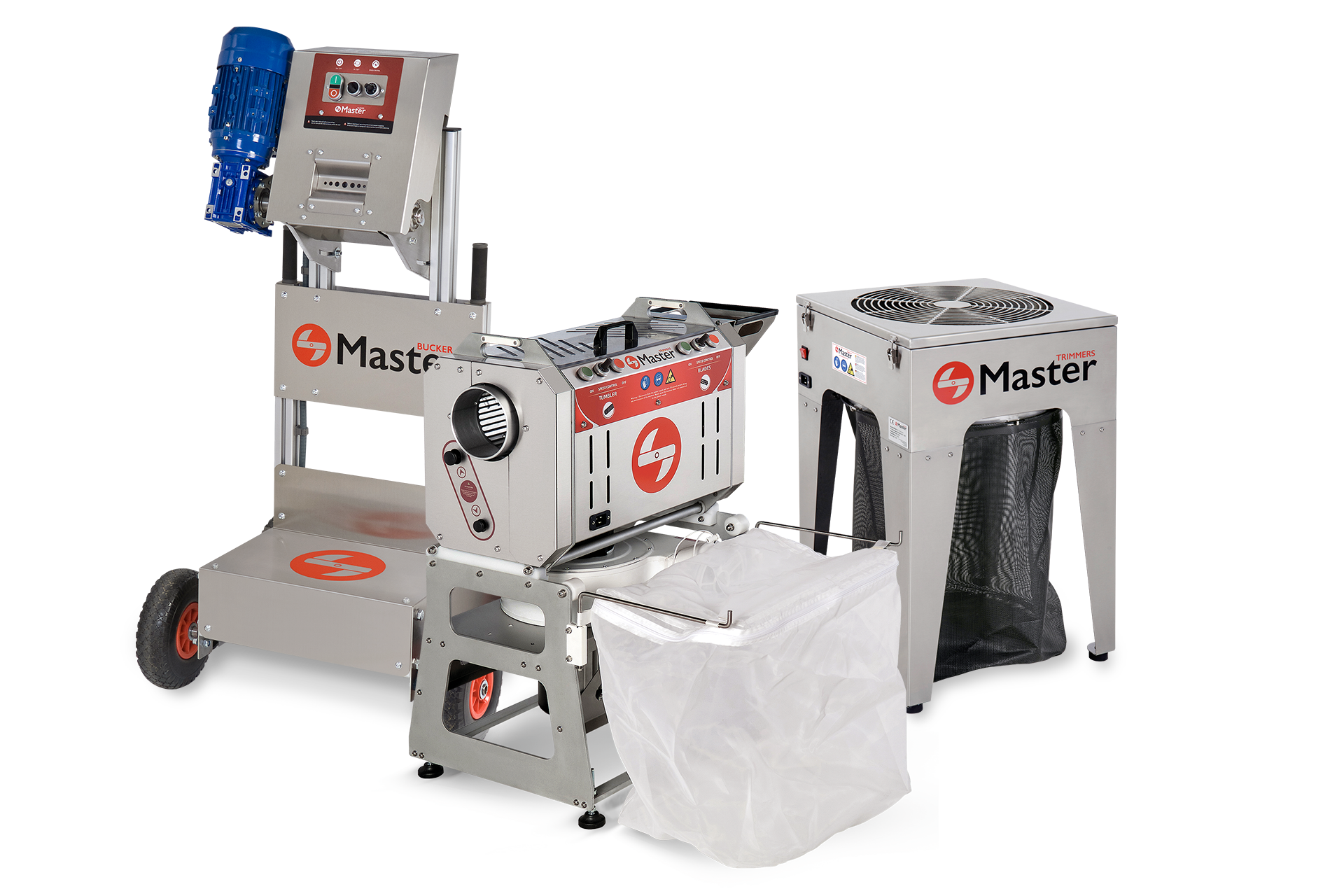 Discover our machines for the professional treatment of cannabis and industrial hemp. Versatile solutions that automate and facilitate the entire production process.
Complete solutions to fully automate the cannabis production process. Automate your production to the max and increase your manufacturing capacity. EU GMP compliant.
INNOVATIONS
TRIMMER:
MT DRY 500
Design and functionality for a perfect dry finish.  
The medium-sized member of the Dry family is here!
Compact, light and silent, the MT Dry 500 is the ideal cannabis peeler for medium-sized growers looking for efficiency and precision in dry processing.
The adaptability of its off-road wheels allows it to be easily transported on any surface. Moreover, you can convert it into a cannabis pollen extractor by simply changing the drum.
Discover all its possibilities.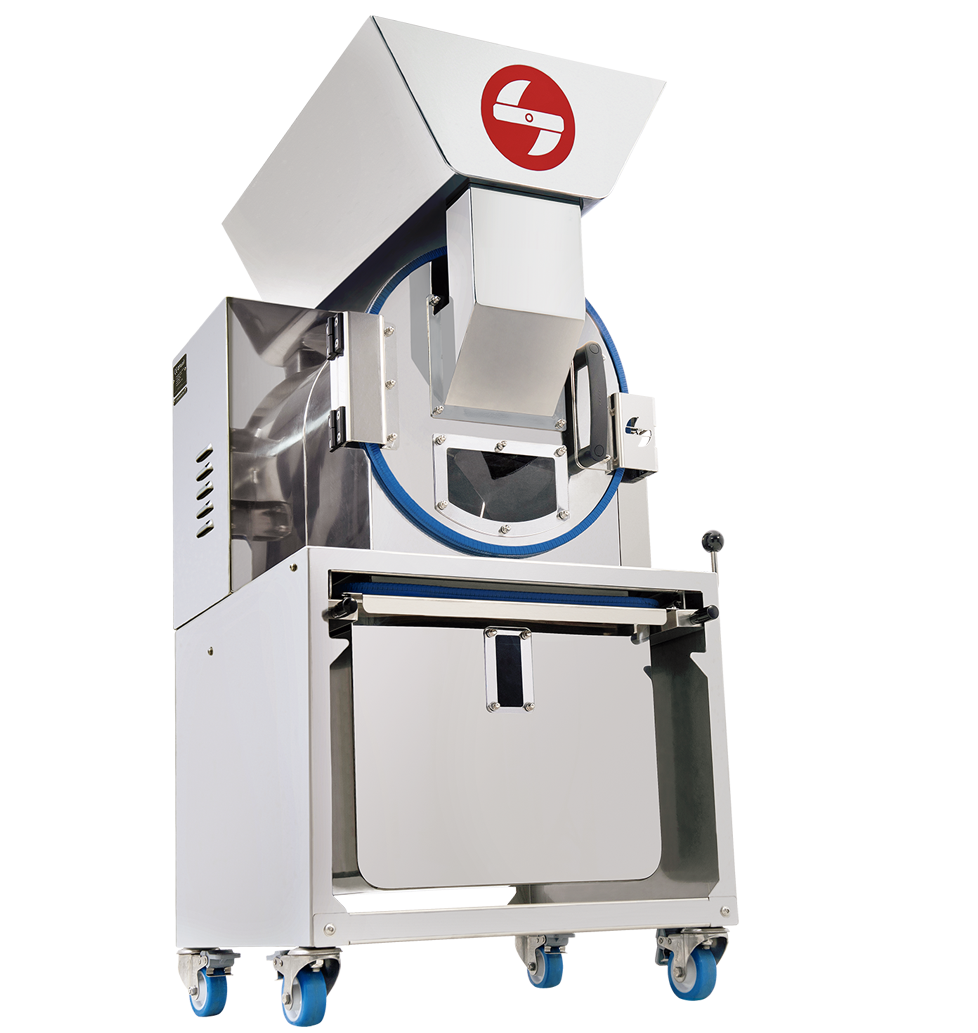 Discover the new milling generation. EU GMP compliant.
The safest cannabis mill for medical purposes on the market.
Low RPM for maximum preservation of cannabinoids and trichomes propierties. Completely manufactured in stainless steel for industrial facilities looking for effectiveness and large productions. Excellent quality ground results. Customise the size of the grids according to your final requirements needs.
Easy cleaning and maintenance. Assembly and disassembly tool-free system.
Up to 60 kg/h production.
TESTIMONIALS
WHAT DO CUSTOMERS SAY ABOUT US?
We love to improve day by day and we know that there is no better opinion than the one shared by our customers. Listening to you and understanding your needs is essential to exceed our challenges and improve our skills and capabilities to give you our best, always.
Our entrepreneurial spirit drives us to continue innovating and growing internationally. Thank you all for making it possible!

"We were looking at many different bucking and trimming solutions and at the end we decided to go Master Products because they seemed like the most professional. It was important for us that we get all necessary documentation from a GMP perspective and Master Products were one of the few that could supply us with that. We have been using their bucking and trimming solutions for almost 2 years now and we are happy with it. It is very important to us that whenever we have any sort of issues, the Master Products Team is available to help us out."
"Empezamos entre los primeros en Europa y al principio, en 2016, era difícil encontrar una maquinaria eficiente que pudiera satisfacer nuestras necesidades. Hasta que conocimos Master Products y nos cambió la calidad y el nivel del producto. Máquinas eficientes que satisfacen al 100% todas nuestras exigencias. Además, cada año inventan algo nuevo para dejarte siempre más sorprendido. Empresa y personal de 10. Recomendado para todo el mundo."

"Tutte le attrezzature e i prodotti da master sono macchine di qualità TOP."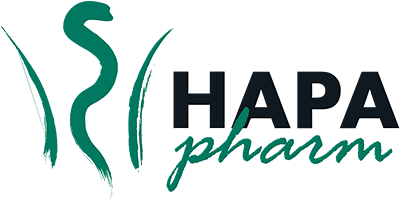 "For the last 2 years, our pharmaceutical cannabis production relies on Master Products trimming, bucking, and some auxiliary equipment. Even after prolonged work on an everyday basis, the trimming machine shows an extremely clean and uniform end product. Master Products is the master of machines when it comes to cannabis processing equipment. Cutting-edge models and ever-expanding offers which dramatically streamline the process!."

"Master Trimmers has been the best GMP machines tested by our advisor department in many pharmaceutical companies. Master Trimmers team has solved all the issues in a really short time. If your company if located in Europe I would recommend to use a solid company to ensure your production operation. From Valenveras we can just thanks all the service and attention provided by Master Trimmers.

"I / we have traded with Master Product for the last 4 years, and have always received a good treatment, and the products we have ordered have arrived on time. I / we have also received good service, as well as help with starting up new machines.

"Productos de calidad, con materiales acordes y sobre todo respaldo de fábrica ante consultas por datos de funcionamiento o ajustes"
We optimise and adapt all our cannabis and hemp postharvest equipment following the strictest quality and safety controls.
Our machines are properly certified to comply with the most demanding GMP requirements, as well as to the main international regulations. They are specially manufactured for food and pharmaceutical use, and have been designed to be traceable throughout the production and distribution chain.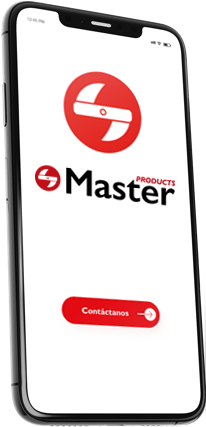 MORE THAN A TECHNICAL SERVICE
WE ARE YOUR TEAM!
At Master Products we guide you through the entire process of purchasing, installing and setting up your equipment.
If you have any doubt about what you have read or you have not found the information you need, please contact us, we will be pleased to solve it!
We have collaborated with different companies, institutions and entities, with the aim of sharing research and development projects. Together, we work to provide new and better solutions to the cannabis industry on its global context.